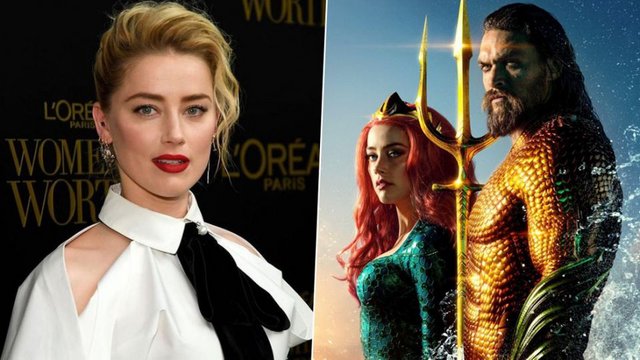 Warner Bros has reportedly fired Heard from appearing in "Aquaman 2," and are allegedly replacing her with "Game of Thrones" star, Emilia Clarke
A source told Australian site Sausage Roll, "Amber Heard did not pass her physical examination. She's put on some pounds and is in terrible shape. There is a clause in her contract which says she is required to be in good form ahead of shooting and she violated that."
The move comes on the heels of a global push for Heard's exit, including an online petition worth over 1 million signatures strong.
According to insider Daniel Richtman, Heard thinks that WB are spreading false reports to put pressure on her to resign, rather than sacking her
Here's what Richtman said on his Patreon account:
"Amber Heard thinks WB is spreading rumors about her firing from Aquaman 2 to pressure her to leave on her own to show her people want her gone."
source
source
from Oh No They Didn't! https://ift.tt/37W6aLz