The star-packed period crime-drama #TheLittleThings won another subdued race at the weekend box office with an estimated $4.8 million debut https://t.co/kr5alEbGz4

— The Hollywood Reporter (@THR) January 31, 2021
The Denzel/Leto/Malek trio thriller The Little Things took the top spot its debut weekend with $4.8 million. It's unknown how the film has done so far on HBO Max, but its Executive VP is very pleased with the results.
The Croods 2 ($1.84), WW84 ($1.3) and The Marksman ($1.25) rounded out the top 4.
HBO Max will debut GKids' Earwig and the Witch on Wednesday, with Netflix debuting Malcolm & Marie on Friday.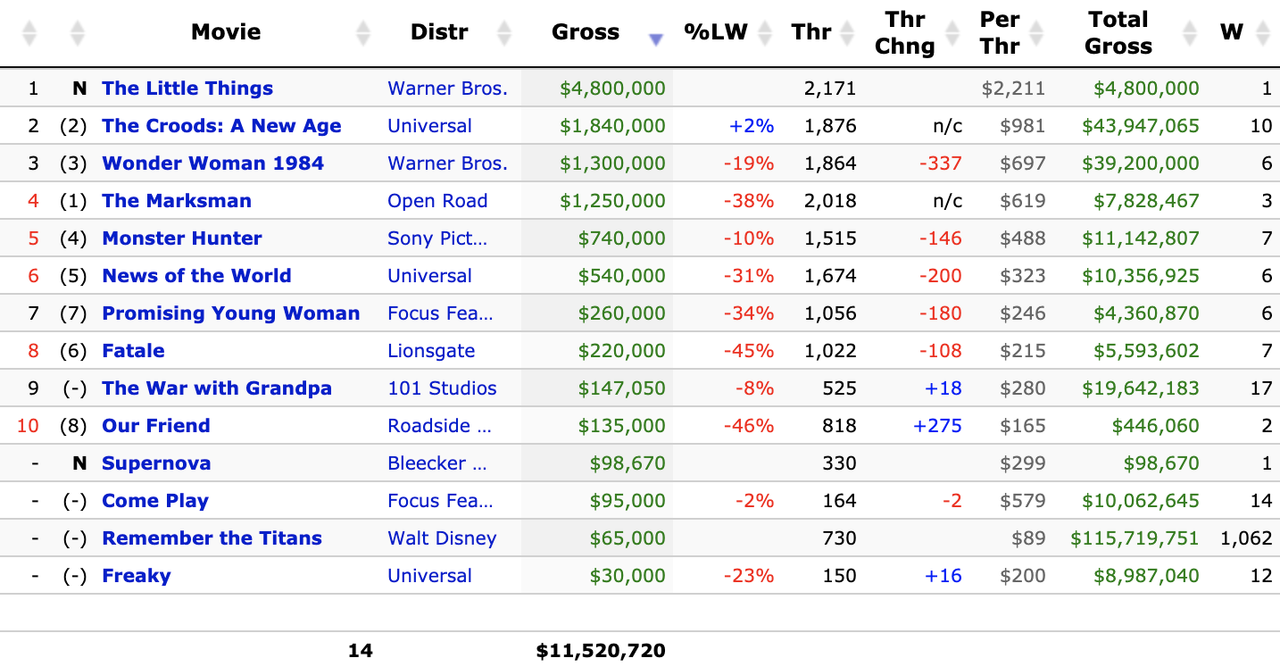 Source
,
1
from Oh No They Didn't! https://ift.tt/3oAZIiz