#DCTitans Season 3 Casts @JayLycurgo as Robin No. 3 https://t.co/TQciGv687L

— TVLine.com (@TVLine) January 28, 2021
-Just when you thought there couldnt be anymore characters or Batfam in Titans...they add another one..
-Jay Lycurgo will be joining the show as Tim Drake/Robin, Bruce's latest protege mere months after Jason Todd leaves to become Red Hood.
-Season 3 will feature Bruce Wayne, Dick Grayson, Jason Todd, Tim Drake, and Barbara Gordon making it the first time this many members of the Batfamily have appeared on screen together in live action.
-Fun fact: Ryan Potter who plays Beast Boy is an avid Tim Drake fan and lobbied to play the character years ago for Ben Afflecks failed Batman movie. In fact it is his audition that won him Beast Boy (though I bet he wishes he waited 2 years)
Savannah Welch já terminado para a 3ª temporada com a equipe de dublês. #DCTitans pic.twitter.com/0rWV0ZWgJH

— Titans Brasil (@DCUTitansBR) January 19, 2021
-BTS footage of Savannah Welch training to kick ass as Barbara Gordon
Source:
1
2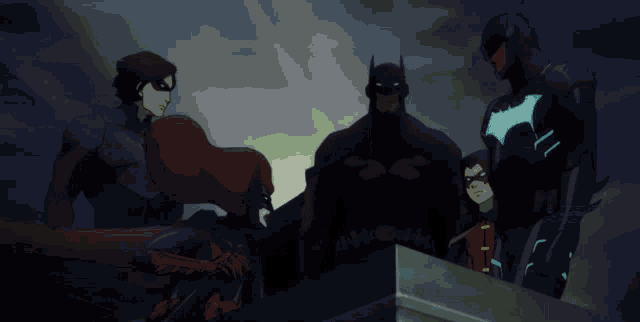 Guessing we'll get Damian Wayne next season...
from Oh No They Didn't! https://ift.tt/3af9JNa