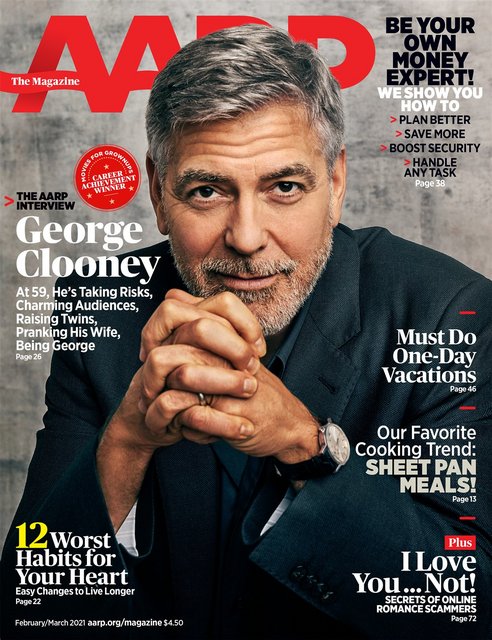 George Clooney covers AARP The Magazine.
He explains why he and Amal chose the names Ella and Alexander for their 3-year-old twins.
"I didn't want, like, weird-ass names for our kids," he said of his kids Ella and Alexander. "They're already going to have enough trouble. It's hard being the son of somebody famous and successful. Paul Newman's son killed himself. Gregory Peck's son killed himself. Bing Crosby had two sons kill themselves. I have an advantage because I'm so much older that by the time my son would feel competitive, I'll literally be gumming bread."
source
source
from Oh No They Didn't! https://ift.tt/3j0n6Vb