It's nearly over. We (kinda) survived the year of doom.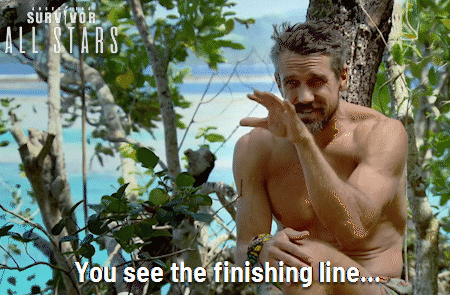 We're getting ready to say good riddance to that bitch of a year but also a decade of finally realizing stuff and it's time to go back a little bit and take a lewk on some popular fashion trends that blessed - or, let's be honest, cursed - our innocent and pure eyes.
This is a non limited list as OP's fashion sense is non existent and her wardrobe is 80% sweatpants because she has completely lost control of her life.


The holy fashion trinity of the early 2010: skinny jeans/ballet pumps/trench coat
You have seen it, you may have experienced it. It was the easiest city look you could find everywhere. Liv Tyler and Keira Knightley loved the look, they wore Burberry, I wore Primark (still got it and still in pristine condition)
The
color block
Probably the most pretty trend of them all.
The round rose gold Ray Ban sunglasses
You couldn't go to a summer festival and not see a hundred of white girls wearing these and a flower crown.
The sweater with a built-in shirt
It's cheaper than buying a shirt and a sweater together. It gives you a nice kindergarten teacher look.
The Adidas "Stan Smith"
When you first discovered the Stan Smith, they were only available in green. In 2011, their production is briefly stopped. In 2014, they're back in all the colors of the rainbow. They're more popular than ever.
The metallic pleated skirt
A couple of years ago you would wear your most colorful metallic skirt for Christmas. You'd be the nicest Quality Street sweet in the room.
Chunky chain necklaces
The bigger, the better.
The Longchamp bag "Le Pliage"
To all the French here, you know this bag, you have seen the small, the medium, the XL.
The sheer gown
You're sick of it.
The FitBit / Apple Watch or the vintage Casio
Choose your fighter. To complete an activity ring and prove to your friends that you are, indeed, an active person, you probably pace your apartment with your smart watch. After watching the first season of "
Stranger Things
", you may have succumbed to the vintage feeling of an old school Casio watch, half cheap drug dealer, half pimp.
Mom jeans
With holes or not, they're comfy and I love them.
The biker shorts
I wish they never existed. But when I wear them under dresses, my chubby thighs don't rub against each other until I want to die.
The ombré
Hair, eyebrows, lipstick, if you didn't have something ombré, what did you do with your life?
The marble nails

There are lots of YouTube tutorials teaching you how to to marble nails. You only needed a cup of water, some nail polishes, a little stick, your fingers and voilà. Never worked.
Sources: 1 | 2 | 3 | 4 | 5 | 6 | 7 | 8 | 9 | 10 | 11 | 12 | 13 | 14 | 15 | 16 | 17 | 18 | 19 | 20 | 21 | 22 | 23 | 24 | 25

Not included in this list, the distressed jeans from hell that always look like you barely survived an encounter with wolves.
What was your trend ONTD?


from Oh No They Didn't! https://ift.tt/37UsSE1